Tips For Buying A Reputable Used Car In San Diego 
Posted Thursday, Sep 19, 2019
The world of car sales, like most genres in a sales-based business, have a less than flattering stereotype surrounding it. We've all seen sales environments depicted in the movies at least once. You know, the shady used car salesman with the slicked-back hair and a funky suit? The unethical dealer can be known to rig up a broken vehicle to pass for a nice car. The dishonest car dealer then sells the vehicle to some unsuspecting person at a ridiculous price. The car dealer sends them off with a conniving smile. No one wants to meet this guy when they're shopping for a used car, and many people are wary of used car dealerships for this exact reason.
You may have run into one of these people, and if you have, you're not alone. Worrying about the vehicle history, maintenance issues, and official health status of a used car are all legitimate concerns. We won't say that car dealerships and salesmen like this don't exist, but we will assume that most used car dealerships are honest. So, how do you weed out the shady salesmen who are selling lemons and choose a reputable used car dealership near you in San Diego? Well, we are glad you asked, we have the answers, and we'll explain them in detail below.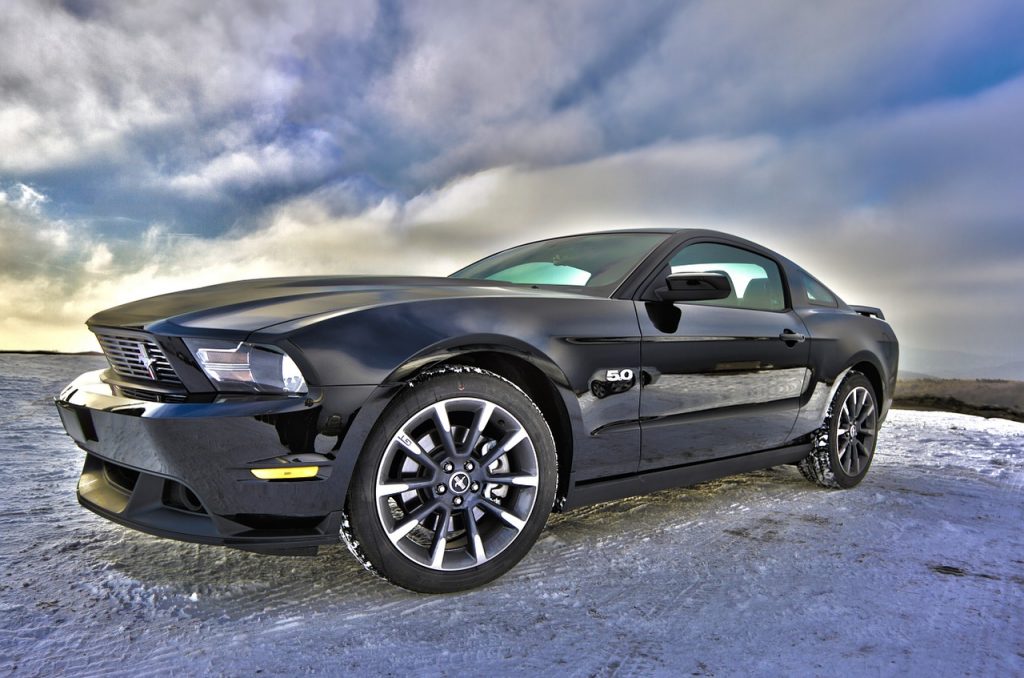 Hand-Picked Clean Title Pre-Owned Cars - Peace of Mind at a Great Price
These types of in-demand vehicles are what people in the car market are generally looking for a new car usually begin browsing. Any quality used car dealership will have clean title vehicles to some extent. They will at least offer quality pre-owned vehicles to choose from that don't have issues. Not all clean title vehicles are necessarily good, per se, but they all have a few critical things in stock. The cars considered certified pre-owned tend always to be newer, later model vehicles. The majority of these fall into a 3-10 yr old range that has active trade value into dealerships. Also, many of these vehicles will have low mileage.
They have to pass a thorough inspection process to be considered clean title vehicles. Any age or failing parts replaced, and other work that needs to be done until the vehicle meets available standards is required for completion. Any clean title vehicle will usually come with a warranty. The warranty will cover specific parts or areas of the car, and individual repair costs covered throughout the warranty lifetime. Many dealerships also guarantee that their CPO vehicles have never been in a significant accident, or a natural disaster (flooding). Inspection requirements give guidance on how decisions are carried out in regards to fixes, service, and parts. Because of this, you must inquire about a dealership's specifications for choosing which cars qualify as certified pre-owned or just quality vehicles that have zero accidents. Salvage can be an option as long as everything about the history of that vehicle is available. Doing this gives you a clear idea of how closely they look over their cars.
Also, check the fine print of any offer or program. Sometimes the fine print is where the real story is on Cpo vehicles or non-CPO vehicles. In the case of unreputable dealerships, it may even be the red flag that makes you think twice before even test driving. There are few signs that you can trust a car dealership, one of these is a good warranty. A warranty should cover enough areas and aspects of the car to assure you that you aren't buying a lemon. Many CPO agreements also include extras, such as a free loaner vehicle if something should happen, or roadside assistance. Deals like this are a good sign that a used car dealership hasn't cut any corners, and they believe the vehicle is dependable of quality.
That is why they stand behind these vehicles with warranties and perks. They have faith that you won't need the warranty or roadside assistance. After all, it is never a good business practice to throw money away. However, If you do need to use the warranty or perks, you'll be glad you had them. Ensure that everything is legit by requesting proof of certification, reading the warranty agreement, and requesting and previous owner info about the car (Carfax, etc.), if available. Buying a certified pre-owned vehicle is never guaranteed to be a trouble-free purchase. Anything could happen, but as far as used cars go, these offer the most significant levels of buyer protection and reassurance.
How to Spot a Reputable Car Dealership Near You
Even if you're shopping at a branded dealership, Dodge, for example, you'll see plenty of cars from other manufacturers (Ford, Honda, Toyota, etc.). Carrying various brands is common amongst car dealers, even franchises; these are vehicles that have been traded in by other people. It is also common for a dealer to have trade-ins for sale that are from its brand. Though, these vehicles will typically be too old to meet their CPO standards and are not under a CPO agreement. Regardless of CPO or just used cars, these older vehicles go through an inspection, and significant problems are repaired before they go on sale. These older vehicles are often a lot cheaper than the CPO vehicles, and many could be a great deal, so don't be turned away at first glance.
Other warranties may be available for these vehicles. In most cases, dealerships don't sell any car without some form of warranty, with most being limited 30, 60, or 90-day guarantees. A wise dealership will also guarantee that a vehicle will pass state inspections and emissions tests.
If you choose to opt for an independent dealership, vs. a branded dealership, you will have a bit more homework to do. Independent dealerships can vary a whole lot in terms of standards. Your first step should be to look up the dealership with the Better Business Bureau (BBB), Google, and Facebook reviews. This quick check will show you the dealerships reputation rating and any complaints against them. Next, check their yelp, cars.com, and CarGurus profile page and any other review sites you find them on. The reviews from their previous customers will give you a decent idea of their reliability and business practices. You can also ask around your social group, to see if anyone has first-hand experience with them. Multiple negative reviews and similar complaint patterns are a huge warning that you shouldn't take your business to them.
If a potential purchase comes with a warranty, always verify who will carry out needed services. Branded dealerships often have their mechanics and service garages. Smaller, independent dealerships often work with local shops and mechanics; this means a third party will likely be responsible for upholding your warranty covered maintenance. If a third party will handle any repairs, inquire if the mechanics are ASE (Automotive Service Excellence) certified, if not, you may want to pass on that dealership.
When You Should Walk Away, Without a Second Thought Knowing
Knowing when to say "no thanks," is okay. And take your business elsewhere is a significant part of obtaining a quality used car. If a dealership refuses to cooperate in providing you with a car's history, carfax, or auto check, you may not want to consider the vehicle. The vehicle likely has significant issues or has seen significant damage, that they do not wish to disclose to you. This very shady business behavior, and you probably shouldn't trust their other vehicles either. Car history reports should be a mandatory deal breaker for you when buying any used car. You don't want any nasty surprises, and the dealership shouldn't have anything to hide.
Another test of dealership integrity is to inquire about their policy on selling vehicles under active recall. Before purchasing a car, you can take steps to ensure that the car you are considering is not a recall concern. You can look up any vehicle make, model and year on safercar.gov to see if there is a recall. You will need the vehicle's vehicle identification number (VIN). An unresolved open recall likely means that the car is unsafe to operate. Recalled parts could malfunction at any moment, causing accidents, or severe injury. If a dealership has no qualms about selling a vehicle under active recall, you should shop elsewhere.
A dealership should have no problem allowing your mechanic to look over a car before you buy it. If the salesperson refuses or makes excuses that lead to prolonged appointment arrangements, you should take this as a red flag. If you don't have a personal mechanic, you can find a reputable one near you that offers dealership inspections. Make sure the mechanic chosen is one of your choosing or a certified one of the dealership's choosing. Pricing should be consistent and displayed on the website and the vehicle.
Discrepancies in pricing between the website and in-person or prices that are not made clear are warning signs. Be sure to bring a printout of the car and cost from the site, when you go to see the vehicle in person. Prices can shift in cases such as limited availability or ending specials, so check the price online and print the page on the day you plan to look at the vehicle. No extraordinary factors (trade-in, rebate, down payment, etc.) should be required to purchase the vehicle at the listed price unless clearly stated on the website. If there is any surprise catch, or you are expected to jump through hoops, walk away.
Surprise fees shouldn't appear out of anywhere, and the price shouldn't become mysteriously skyrocketed after the buying price is discussed and paperwork has started. The only exception to this is the necessary tax and title fees that apply to any vehicle purchase. This fee compensates the person responsible for preparing your documents so that the car may be titled and registered in your name. This fee is sometimes called an administrative fee.
The final deal-breaker should be if you hear or read the term arbitration clause. Be especially cautious if a provision is in the paperwork. The word alone seems harmless enough; however, what it means is a bit more concerning. An arbitration clause means if problems arise with your new vehicle, an impartial third party will mediate the issue and decide if the dealership is responsible for said problems. The problem here is that the dealership will be the one paying the third party, so actual impartiality is unlikely. In cases like these, the dealership almost always wins.
No matter which car dealership you choose, if the dealership is branded or independent, your preparedness to negotiate on the sales floor is key to paying a fair price. At most dealerships, you can negotiate a great car deal for yourself. Who doesn't want to get a great car deal when you need one? You should research a little on bartering with car salespeople and familiarize yourself with standard terms and realistic price expectations. Salespeople aren't the only ones who can smooth talk after all, and most work on commission, so they'll want to make the sale.